Transmission Repair Near Me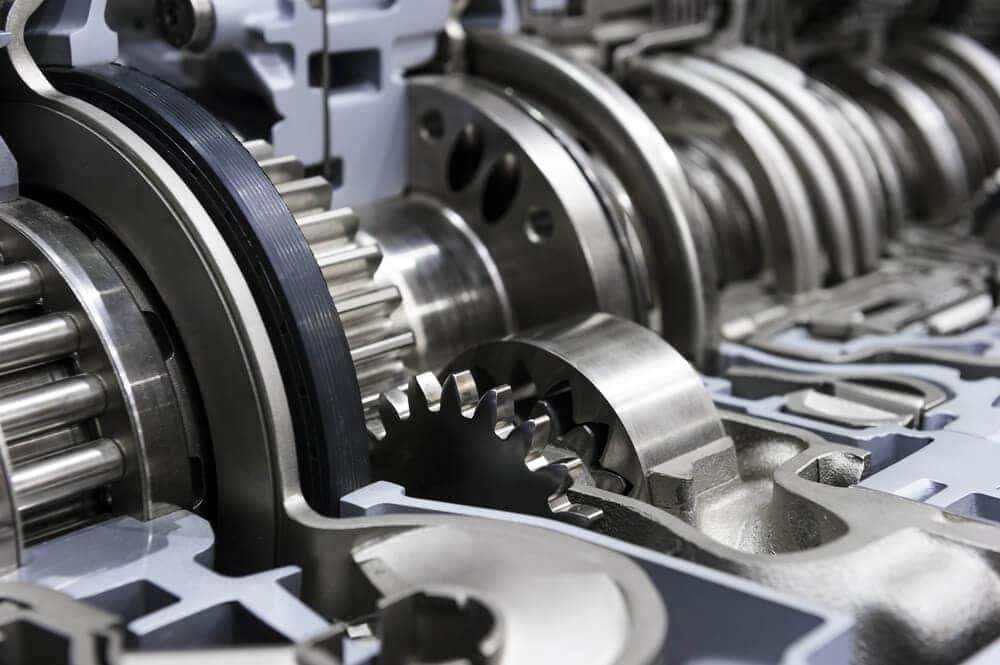 Your transmission plays one of the most important roles under the hood of your vehicle. That's why it's so important to recognize early on when your transmission needs some attention from a trained service technician.
On this page, drivers in Rockwall, Mesquite, and Garland will find more information about how to spot transmission repair issues and how we at Rockwall Ford can help you take care of them. Read ahead to get started!
How to Check Transmission Fluids
Most Common Transmission Issues
Signs that You Need a Transmission Repair
Problems with your transmission can't be pushed off. Thankfully, transmission problems can be easily detected if you keep an eye and ear out for the following symptoms of transmission problems:
"Check engine" dashboard light is on
Thick, dense smoke coming from the tailpipe
The smell of burnt oil in the cabin of the vehicle
Problems shifting from one gear to another
Strange noises coming from under the hood
If you're experiencing any of these things, it's likely that your transmission is experiencing a problem and needs to be looked at by a professional.
Our Many Transmission Services at Rockwall
At our service center, you'll find a team of expertly trained service technicians that can handle any problem or service need that you throw at them. Using state-of-the-art service tools and their many years of experience in the field, they're able to diagnose transmission problems quickly so that they can get things back to normal for you as soon as possible.
Ready to Schedule a Service Appointment?
We at Rockwall Ford are so excited that your search for a transmission repair brought you to our transmission repair page. As you can see, we're more than ready to take on any problem that you have going on with your transmission so you can get back to commuting and exploring with ease.
Drivers in the areas of Rockwall, Mesquite, and Garland can schedule a service appointment today by giving us a call at the service center. You can also schedule a service appointment through our website right now or by stopping by the service center on your way through town!