Ford F-150 Maintenance Schedule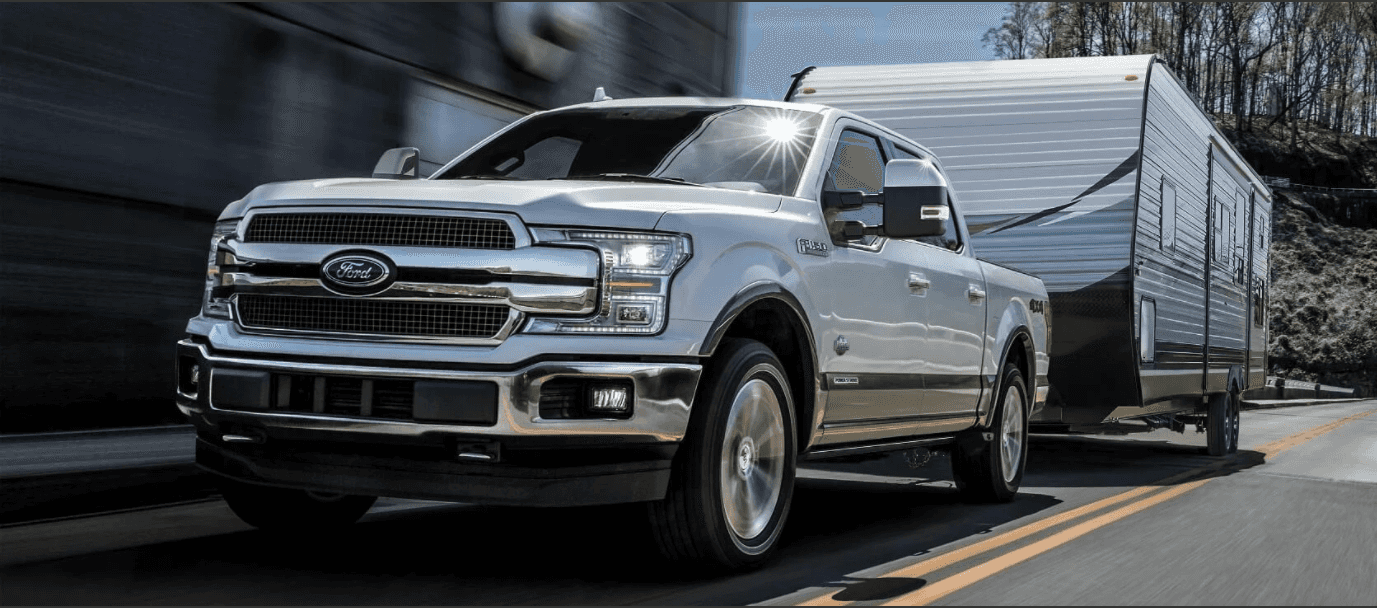 Here at Rockwall Ford, we make it a priority to provide drivers near Rockwall, Mesquite, and Garland with the information necessary to ensure that their vehicles continue to perform up to their standards. If you drive a Ford F-150, the following information is intended to assist you in doing just that.
Below is the maintenance schedule for the F-150. Read through it to get a clear understanding of when certain tasks will need to be performed. Paying close attention to these items will help your truck continue to be a reliable companion whenever you get behind the wheel.
10,000 Miles
When your truck gets to 10,000 miles, you'll want to take it in to get an oil change, oil filter change, and a wheel alignment. The following inspections will also need to take place:
Tires: air pressure and tread depth
Engine cooling system to include fluid level and the condition of the hoses
Transmission fluid
The entire brake system including pads, shoes, rotors, drums, brake lines, and fluids
20,000 Miles
When you bring your Ford F-150 in for its 20,000-mile visit, you can expect all the tasks from the previous appointment to be repeated.
30,000 Miles
Things get changed up a little at 30,000 miles as a few more maintenance items are added into the mix apart from the changing of the oil and the wheel alignment. The engine air filter will need to be changed, the brake fluid will be switched out as needed, and the Mass Airflow Sensor will be cleaned to ensure continued clean air breathing for everyone you've got with you inside the cabin.
40,000 Miles
At 40,000 miles, the oil and oil filter will be changed. There will also be another inspection of the transmission fluid, brake fluid, cooling system, and wheels. All brake pads, rotors, drums, and lines will also be checked.
50,000 Miles
All the standard maintenance items will be covered when you bring your F-150 in for its 50,000-mile appointment. These include the oil change, the wheel alignment, and the routine inspections. The timing belt will be changed as necessary, and the throttle body will be cleaned in addition to all this.
60,000 Miles
The 60,000-mile visit is a big one. The transmission fluid will be flushed and replaced, the engine air filter will be changed out, and the Mass Air Flow Sensor will be cleaned. Aside from that, the regular tasks and inspections will be performed.
70,000 Miles
At this time, you can look forward to your Ford F-150 getting the usual 10,000-mile maintenance.
80,000 Miles
The only thing that's new this time around is the fact that the spark plugs will need to be replaced.
Schedule Your Ford F-150 Maintenance with Us
If your Ford F-150 is due for any of these maintenance visits, our team of certified technicians over in the service department are fully equipped to get the job done for you. Rockwall, Mesquite, and Garland area drivers can contact Rockwall Ford to schedule an appointment today.